ATLANTA — Georgia Secretary of State Brad Raffensperger beat Trump-endorsed candidate Rep. Jody Hice to win the Republican primary for secretary of state on Tuesday.
The sitting secretary of state won 52.3% of the vote, while Hice, who represents Georgia's 10th congressional district, took 33.4%, the Associated Press reported late Tuesday night.
Raffensperger's victory represents a win for establishment Republicans over Trump Republicans. It was mirrored by Georgia Gov. Brian Kemp's victory over the Trump-endorsed candidate, David Perdue. Kemp will go on to face Democrat Stacey Abrams in November — a rematch of the 2018 gubernatorial race that saw Abrams become a household name across the country.
In November, Raffensperger will face off against the winner of the Democratic runoff election. Runoff elections are held in Georgia when no candidate wins the required 50% majority of votes.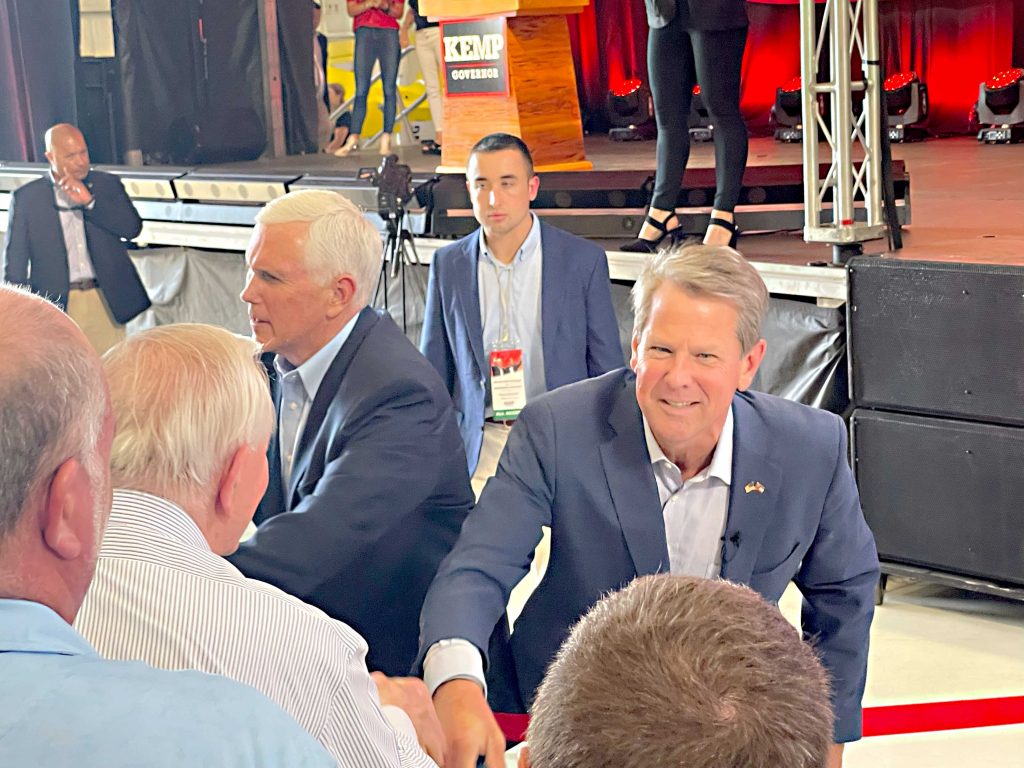 The runoff election for Raffensperger's Democratic opponent is scheduled for June 21, with Georgia state Rep. Bee Ngyuen facing off against former Georgia state Rep. Dee Dawkins-Haigler.
Raffensperger rose to prominence in 2020 when then-President Donald Trump called him and asked that he "find 11,780 votes, which is one more than we have." Raffensperger refused and told Trump the election results were accurate.
Hice, on the other hand, has based his campaign on the false premise that the 2020 election was stolen. The Georgia representative voted against certifying election results from Georgia and Pennsylvania after the Jan. 6 attack on the U.S. Capitol.
"If we had an accurate understanding of the irregularities and fraud that took place, I believe it would prove that President Trump won," Hice previously said.
Hice also attended a meeting at the White House with former President Donald Trump in December 2020 to discuss overturning the election results.
Democratic Sen. Raphael Warnock also won his party's primary election and will compete against Republican Herschel Walker, the ex-football star backed by Trump.